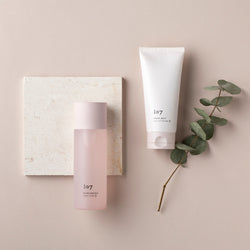 CHAGA DRIZZLE First-Steps Set
Start your skincare routine in the right direction, morning and night! This starter duo is a great way to cleanse and balance your skin. Gently wash away daily impurities without irritating skin using our cult-fave CHAGA JELLY Low pH Cleanser. Then hydrate, prep and balance skin with our new MICRO DRIZZLE Hydro Toner.

Size:
120 ml / 4.0 fl oz (CHAGA JELLY)
180 ml / 6.1 fl oz (MICRO DRIZZLE)

Why You'll Love It
CHAGA JELLY Low pH Cleanser
CHAGA JELLY's gentle jelly texture and skin-friendly 4.0-5.0 pH helps create a refreshed, clean canvas without unnecessarily irritating the skin's outer layer or stripping natural oils that keep skin hydrated. Formulated with our special 7-year aged vinegar, chaga mushroom extract and ten different botanical extracts (including German chamomile flower, paper mulberry root, apple, Japanese camellia leaf and green tea leaf), it helps soothe skin and boost glow while it cleanses. The speckles of green tea leaf powder found in the jelly also help to provide a soft and mild exfoliation when massaged onto the skin. Wash away the bad and keep in the good with this non-stripping cleanser!
MICRO DRIZZLE Hydro Toner
MICRO DRIZZLE's hydration-focused formulation carefully harmonizes three different hyaluronic acids with varying molecular sizes to help provide quick, deep and lasting hydration. Each hyaluronic acid works at differing levels of the skin to promote both intensive and extensive hydration. These micro hydrating acids are combined with our special 7-year aged vinegar and Japanese camellia leaf extract to also help nourish, balance and soothe skin. With a mild 5.2-6.2 pH and a lightweight texture made for layering, MICRO DRIZZLE can be applied multiple times for an even stronger hydration barrier. Soak your worry lines away with this refreshing toner!
Recommended For
All Skin Types
Uneven Skin Tone
Uneven Texture
Anti-Pollution
Blemishes
Dehydrated Skin
Skin Redness and Irritation
Fine Lines and Wrinkles
Formulation Highlights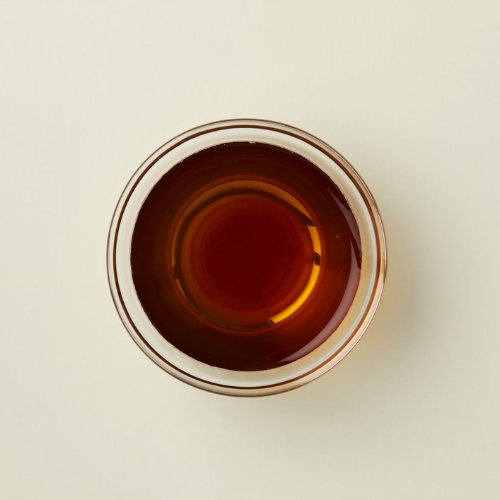 7-Year Aged Vinegar
Chaga Mushroom Extract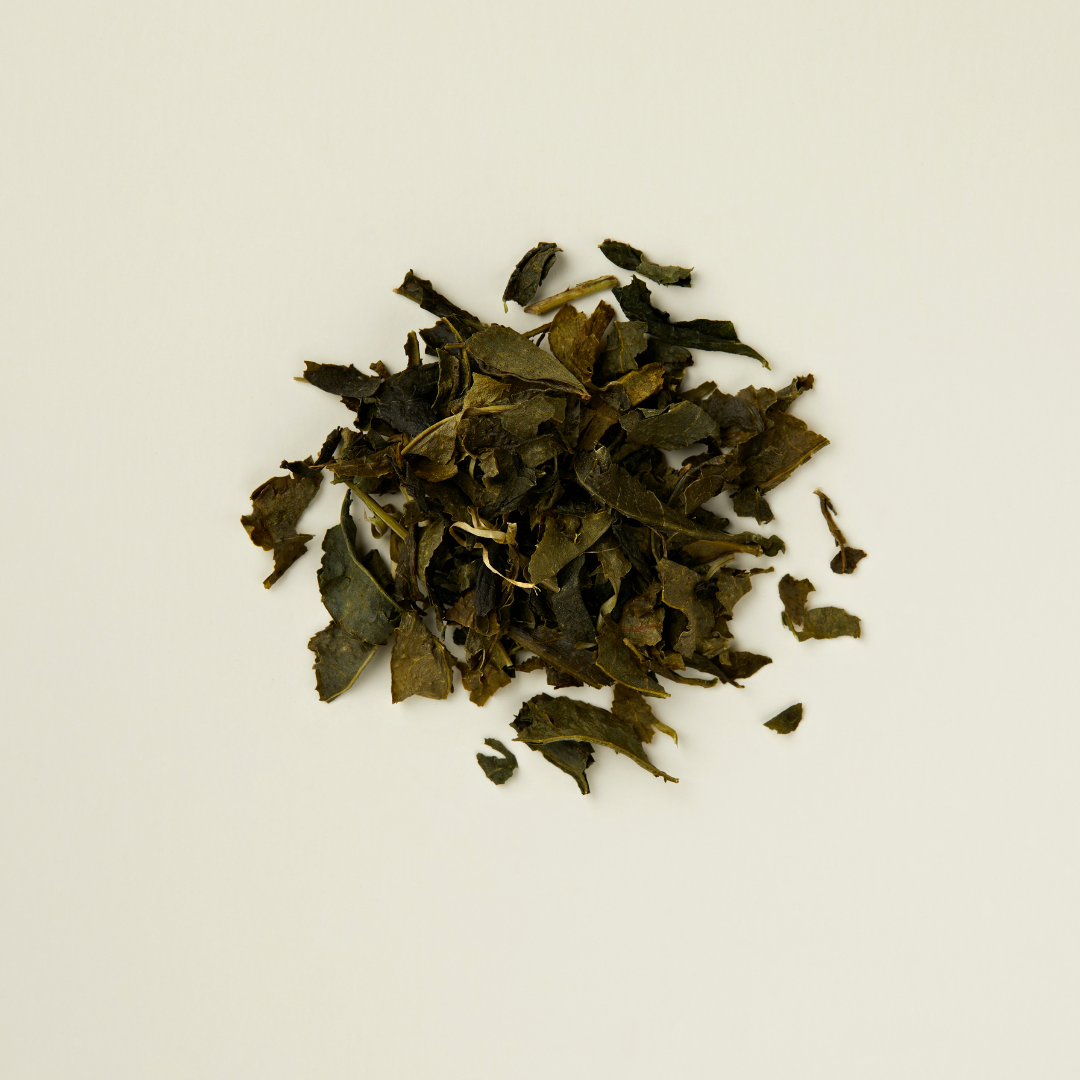 Green Tea Leaf Powder
Botanical Extracts
Three Types of Hyaluronic Acid
Japanese Camellia Leaf Extract
CHAGA JELLY Low pH Cleanser
Water, Glycerin, Ethoxydiglycol, Cocamidopropyl Betaine, Xanthan Gum, Glycereth-26, Decyl Glucoside, Inonotus Obliquus (Mushroom) Extract, Coceth-7, PPG-1-PEG-9 Lauryl Glycol Ether, PEG-40 Hydrogenated Castor Oil, Camellia Sinensis Leaf Powder, Glyceryl Caprate, Polyglyceryl-2 Laurate, Citrus Aurantium Bergamia (Bergamot) Fruit Oil, Citric Acid, Malt Extract, Polyglyceryl-10 Laurate, Chamomilla Recutita (Matricaria) Flower Extract, Broussonetia Kazinoki Root Extract, Nelumbo Nucifera Extract, Morus Alba Bark Extract, Malus Domestica Fruit Extract, Camellia Japonica Leaf Extract, Camellia Sinensis Leaf Extract, Centella Asiatica Extract, Vaccinium Vitis-Idaea Leaf Extract, Tricholoma Matsutake Extract, Vinegar, Vitis Vinifera (Grape) Fruit Extract, Linalool, Limonene, Sodium Chloride, Butylene Glycol, 1,2-Hexanediol, Ethylhexylglycerin.
MICRO DRIZZLE Hydro Toner
Water, Glycerin, Butylene Glycol, Glycereth-26, Hydrolyzed Hyaluronic Acid, Sodium Hyaluronate, Sodium Acetylated Hyaluronate, Panthenol, Camellia Japonica Leaf Extract, Betaine, Beta-Glucan, Allantoin, Vitis Vinifera (Grape) Fruit Extract, Vinegar, 1,2-Hexanediol, Boswellia Serrata Resin Extract, Disodium EDTA, Ethylhexylglycerin.
Formulation Notes
All our products are formulated without butylated hydroxyanisole (BHA), butylated hydroxytoluene (BHT), ethanolamines (MEA/DEA/TEA), formaldehyde, formaldehyde releasers, hydroquinone, methoxyethanol, methylchloroisothiazolinone, methylisothiazolinone, mineral oils, oxybenzone, parabens, paraffins, petrolatums, phthalates, resorcinol, sulfate surfactants (SLS/SLES), synthetic dyes, synthetic fragrances, toluene, triclocarban and triclosan. We test all our formulations to ensure no 1,4-dioxane or unreacted ethylene oxide contamination (down to 1ppm). Our formulations are also cruelty free and packaged in recyclable containers.
CHAGA JELLY Low pH Cleanser
Apply a dime-sized amount of cleanser, and gently massage onto damp skin to create a soft foam. Rinse off with lukewarm water. Best used in the morning or as the second step after removing makeup in your nighttime cleansing routine.
MICRO DRIZZLE Hydro Toner
Apply in the morning to kick-start your day, or at night after cleansing. Use a generous amount on the entire face, applying with hands or by soaking a cotton pad and sweeping gently across the face, from the center outwards.